We understand that walking into a new church can be quite intimidating. In order to help we would like to show you some pictures to help you get familiar with our space.
These are the front steps leading up to a door that is open on Sunday mornings before the service begins.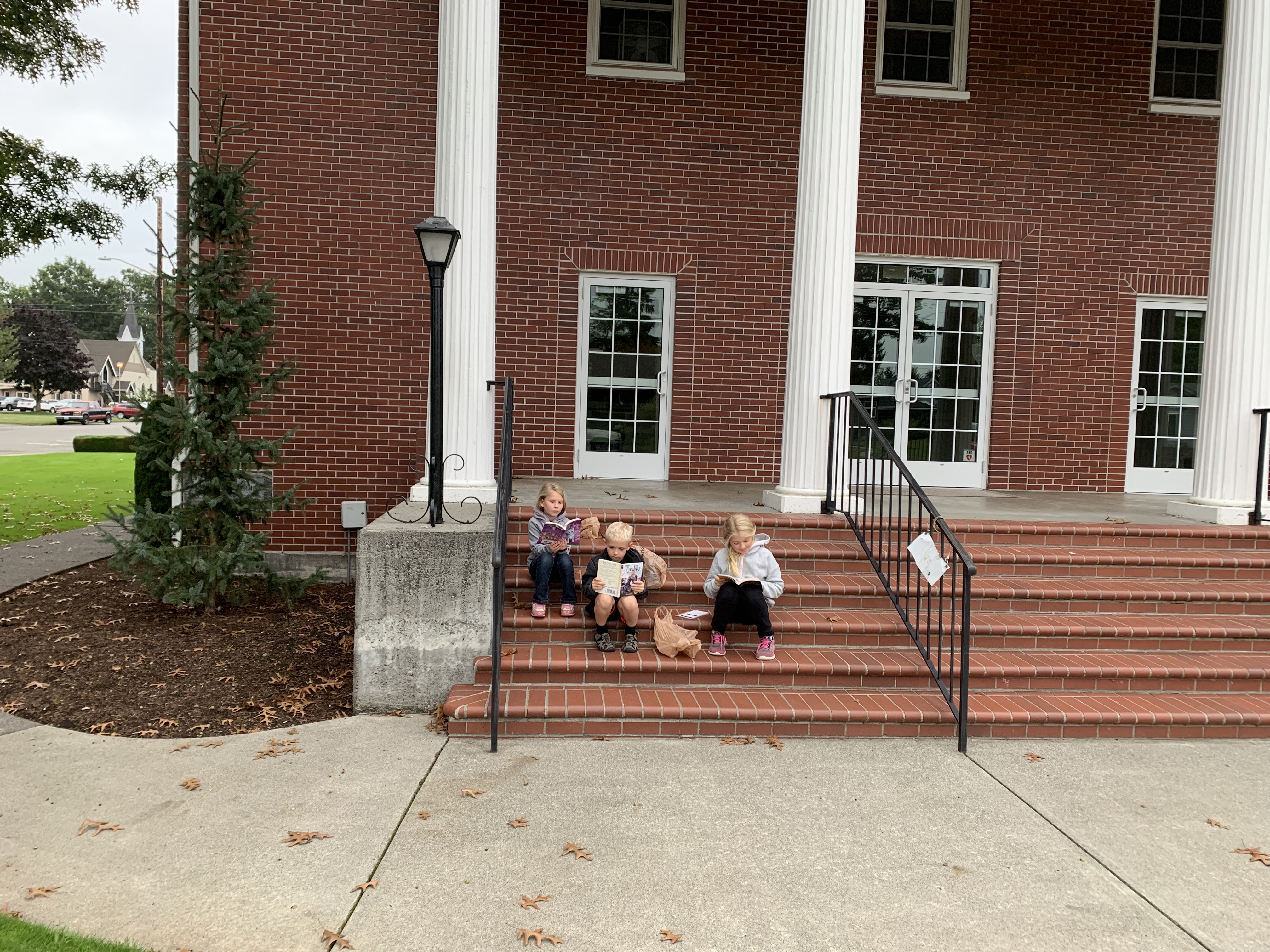 This is the entrance in the back, which is the south side of the church by the parking lot. Most people go in these doors throughout the week.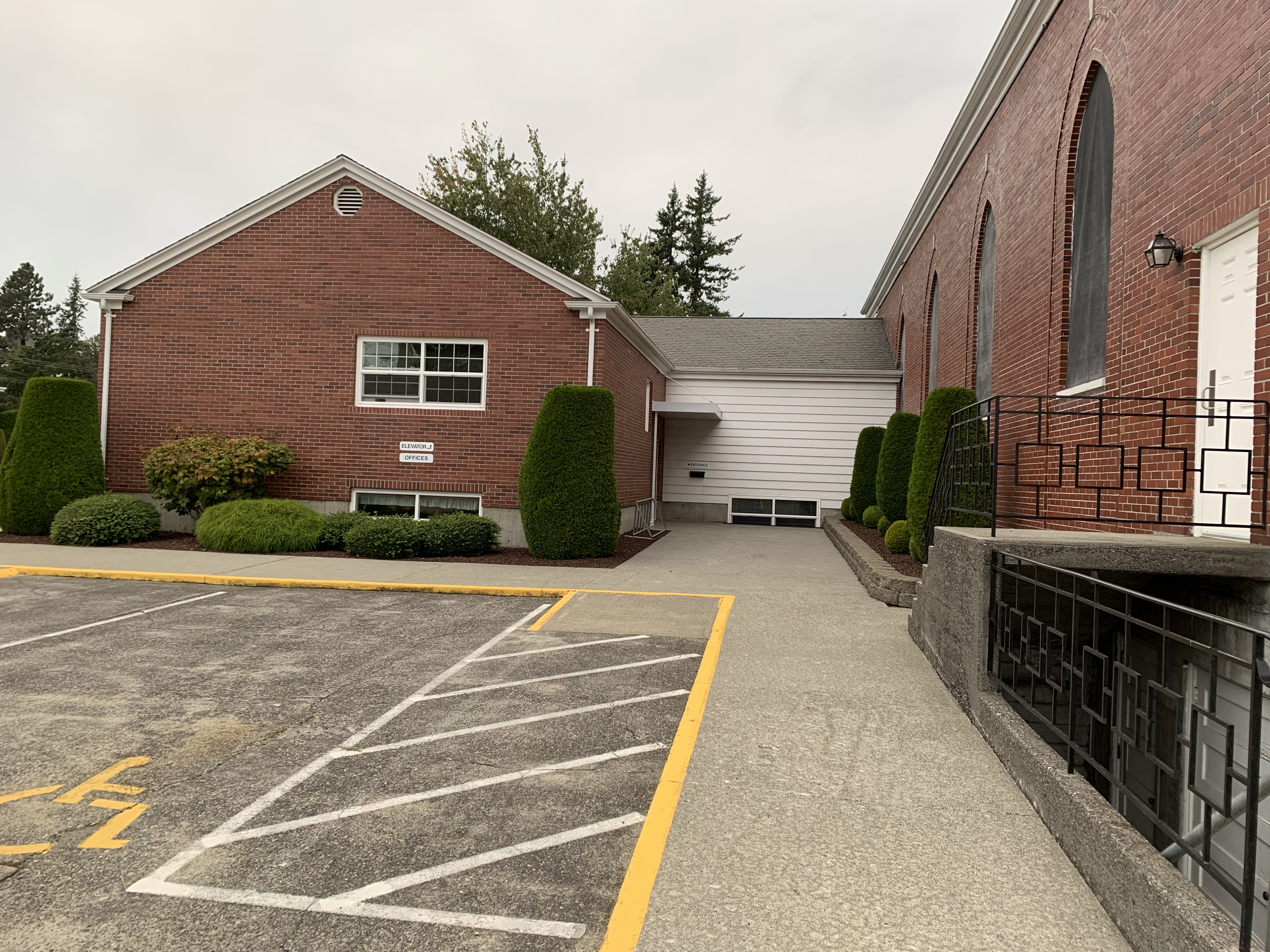 On the west side we have a wheel chair ramp: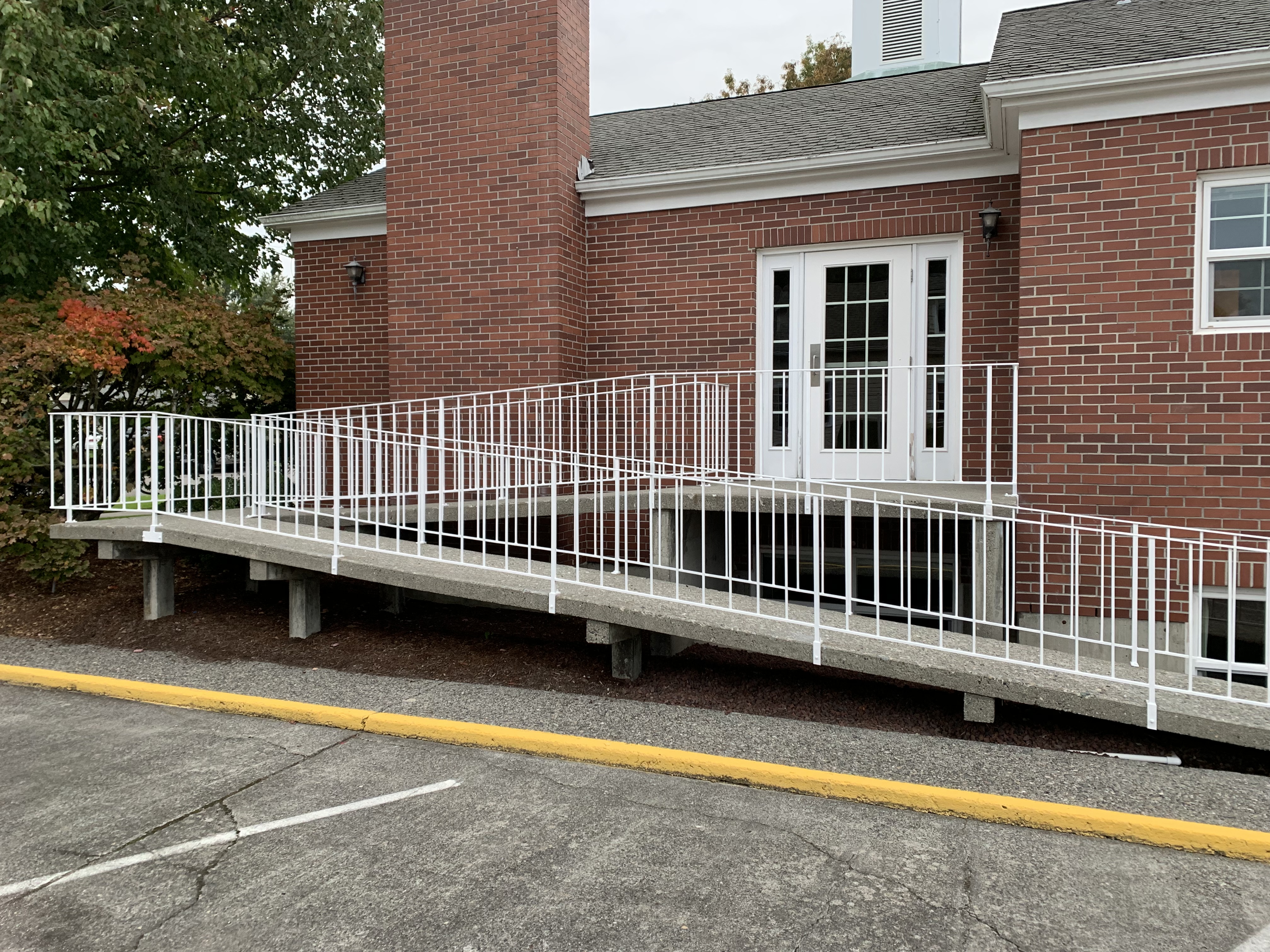 We have an elevator which can immediately be accessed when going in at the south entrance.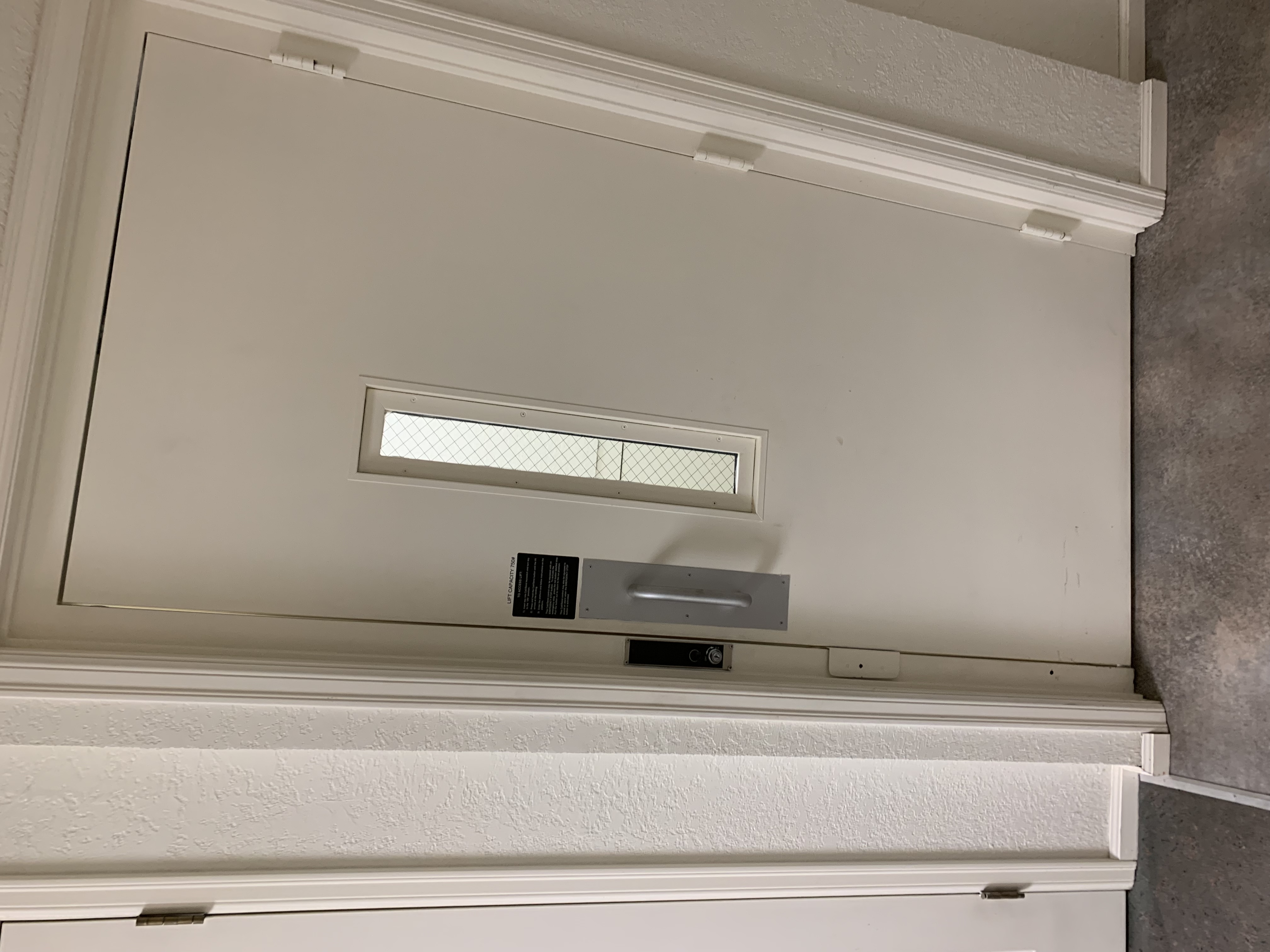 This is where we worship God together every Sunday morning and evening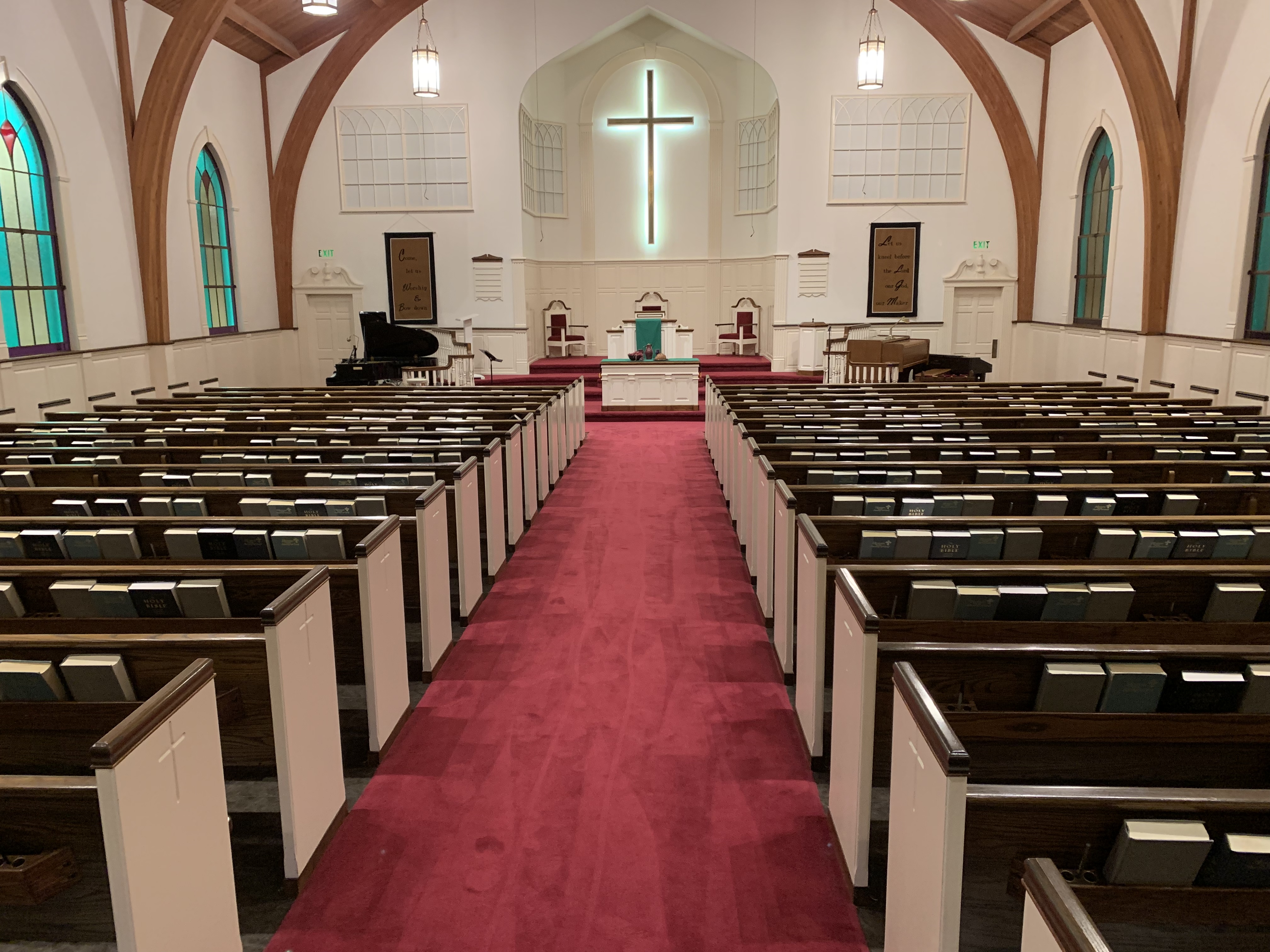 We have soft chairs and space for a wheelchair in the back: