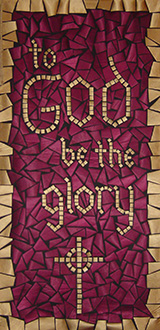 Mission: Who are we? Why do we exist?
Bethel Church is a community where people of all ages come together to worship God by hearing His Word, singing His praises, loving each other, and using our gifts to serve others, all because of the great love God has shown us in Jesus.
Core Commitments: What are we committed to?
Reformed, Biblical Preaching
Discipleship for All Ages
Multigenerational Church Family
Unconditional, Christ-like Love to All
Community Outreach
Vision: What do we want to become?
We seek to become a thriving church that enfolds the greater community with the love of Jesus by:
Worshiping our God in a way that is life-changing, genuine, and relevant
Building relationships within Whatcom County
Discipling believers to be mature followers of Jesus who demonstrate and share the Gospel
Being an oasis of healing and belonging